Who's ready for the weekend? And Halloween?! Are you dressing up as anything fun? Although there are some pretty hilarious pregger costumes out there, I think I'll be passing on that this year. I'm heading home for a friend's shower leaving the hubs to pass out the goodies in our new neighborhood. Apparently they block off the streets and make it one of the safest areas for kids to trick or treat in. I'm kinda sad I'm gonna miss all the action!
For this week's freebie I found this bible verse on Pinterest and immediately was drawn to it. I think we've all felt a little lost or frustrated in life at one time or another and questioned why we do what we do. I know bloggers can relate to this. I'm constantly asking myself why I work so hard at what is basically still a hobby for me, when I don't get too much in return. But it makes me happy and then I'll get a comment from a random person saying how they came across one of my freebies when they were having a really hard day and it made them smile. Little things like that help remind me why I do this. And that we're all here for a reason, whether it's to make a huge impact in someone else's life, or just to make someone smile.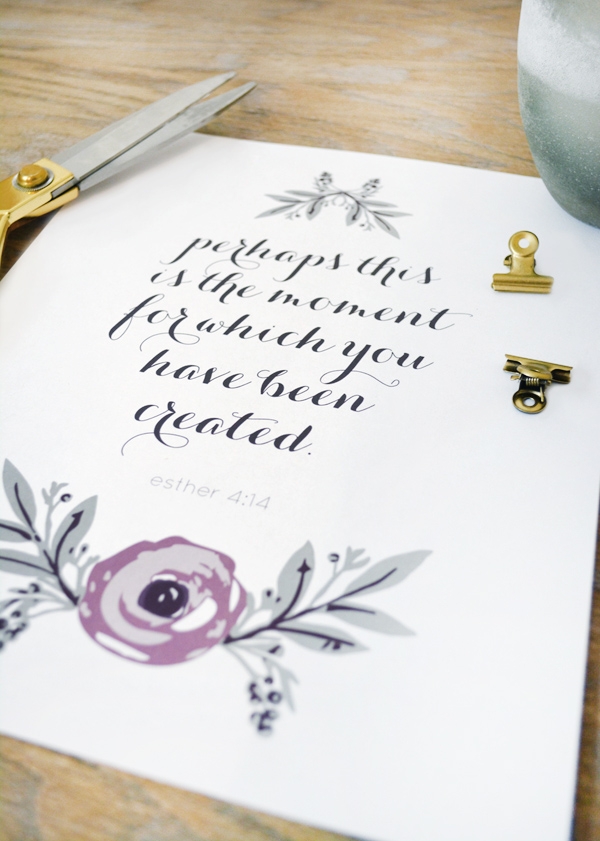 Print it out HERE.
Happy Halloween friends!