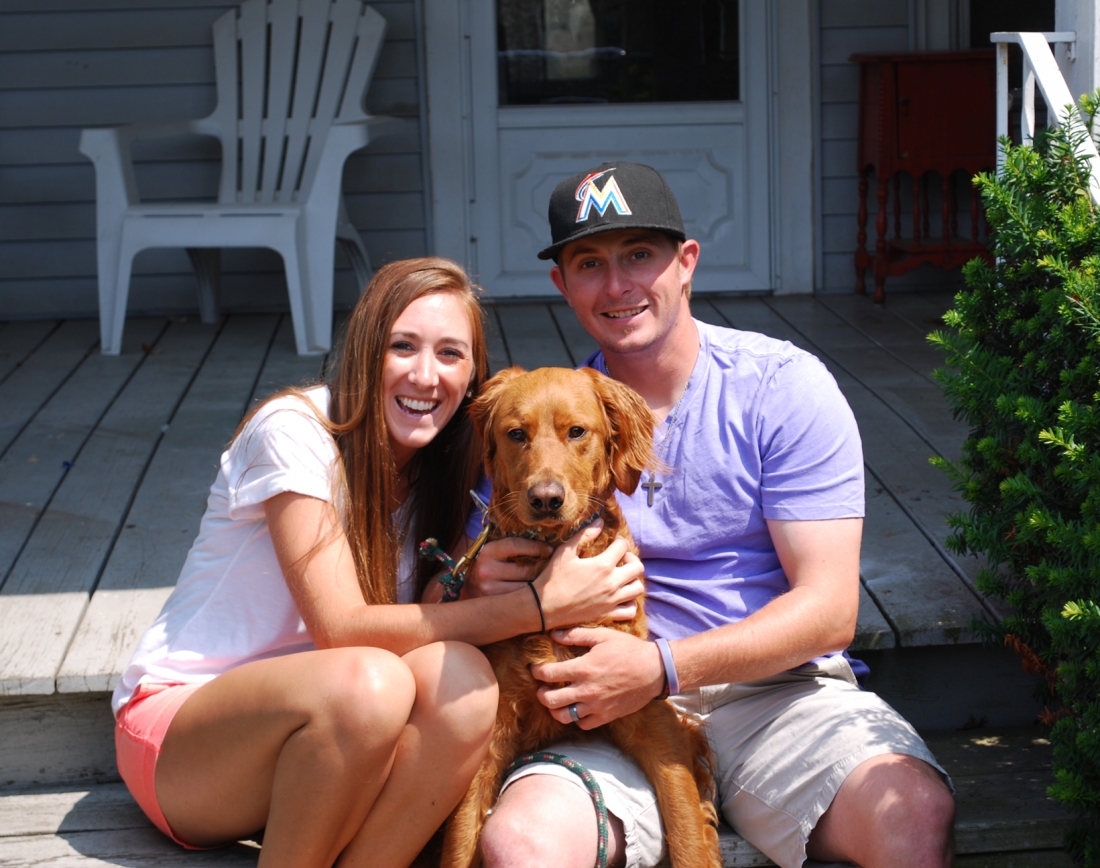 So I know I hate on our little apartment a lot but it's been a great home for us for the past 3 years. And the one thing I'm going to miss terribly is our porch. I wouldn't have been able to do hardly any of the furniture makeovers I have without that amazing space. It was the perfect home for my backdrop (which yes, I'm taking with me; all 100+ pounds of it). And it allowed me to take photographs even when it was raining and many times snowing. I'm lucky my hubs is so laid back and supportive of my work because this awesome porch that should have been for lounging and cookouts and had plenty of space for a large table, was quickly turned into my workshop.
Although we're moving in to a beautiful new home with a small porch, basement and yard, I'll always hold a special place in my heart for this first porch of mine. It helped Brepurposed blossom and I'll never forget it.
Ok now I'm getting sappy. Over a porch. Moving on…literally. We'll be busy all weekend moving into our new place and I'm so excited. I'll definitely be using the pregnancy card and making the boys do all the heavy lifting 😉
I'm going to try and share a last sneak peak as we move out on Periscope at some point this weekend and give a proper farewell to the porch so you can see it in all it's glory.
Hope you all have a wonderful weekend filled with fun!