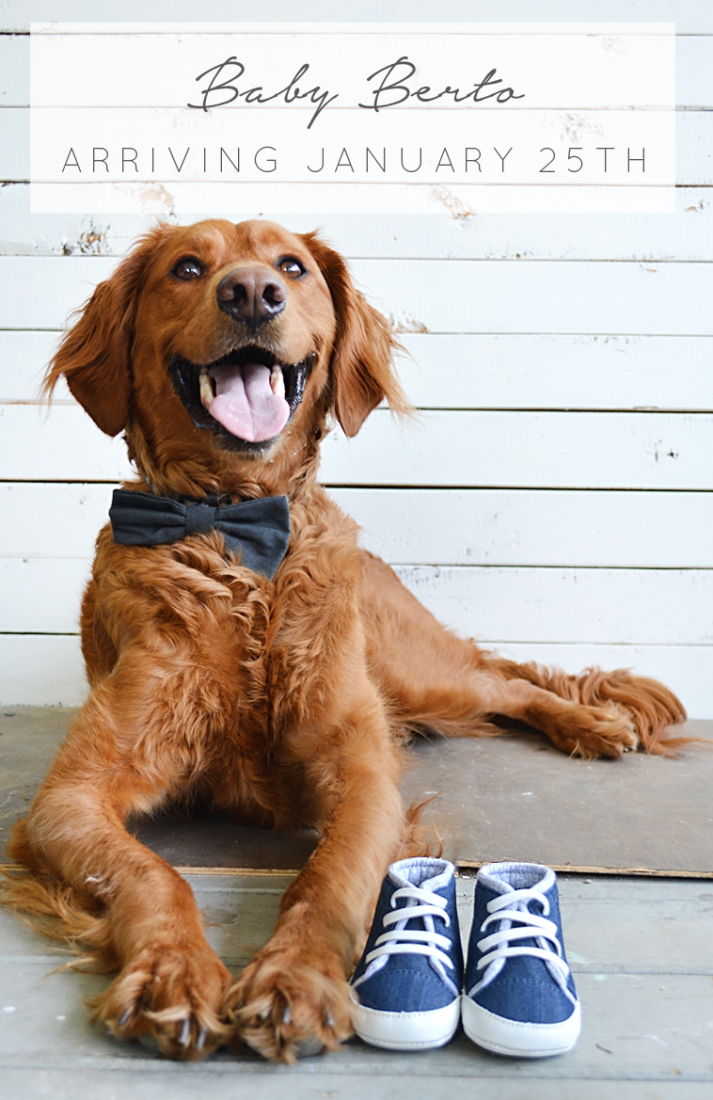 I've got some news! Our little family is expanding and we're expecting a little babe in January! I'm so excited to finally be able to share this with you guys. I'm a little over 14 weeks and feeling pretty great now that I'm in my second trimester. I had some serious exhaustion later on in my first trimester, which led to absolutely no desire to do anything when I got home from work each day. Do you remember that one week I took off earlier this summer? Definitely a result of that exhaustion.
I do have to say though I feel pretty lucky because I haven't had any morning sickness and hardly any nausea. A lot of my symptoms have resided since my second trimester started, but I'm still peeing constantly and feeling really bloaty almost every night.
We went for my second appointment last Thursday and got to see little Baby Berto wiggling all around in there and hear it's heartbeat. It's seriously such an amazing thing to experience. So far everything is looking great and our little babe is perfectly healthy.
So on top of this amazing news I've got some more news too. We're moving! Only about 15 minutes away but I'm so ready to get out of this apartment. We're still renting but it's a big upgrade from where we are now. It's the cutest little brick row house with 3 bedrooms, a little front porch, a fenced in back yard for Oaks and a basement where I can do my work 🙂
I can't wait to share some pictures with you guys once we move in. Which by the way is this week. We've started to move in a few things already, but will be officially moved in this weekend. Ah! Luckily we have lots of help from family and friends so hopefully it will go quickly and smoothly. Because we all know that moving is no fun.
So goodbye poop colored walls and grimy carpet, I can't say I'll miss you.
We're so excited about all these new changes and feel so grateful that God has blessed us with this little miracle and a new place to start our family.
And of course I CAN'T WAIT to actually decorate our home. If you're new around here I never put much effort into our current apartment because we didn't plan on being here as long as we were, and the yucky paint colors and carpet made it seem impossible to make anything look good. Hence why you've hardly ever seen any pics of our place, except the porch of course.
So I hope you're ready to follow along as I finally put some thought into our decor. And don't even get me started on the nursery. Eek. I can't wait.
Ok that was a lot of words, so let's look at some outtakes of Oaks because getting that shot was definitely NOT easy. And involved a lot of chicken.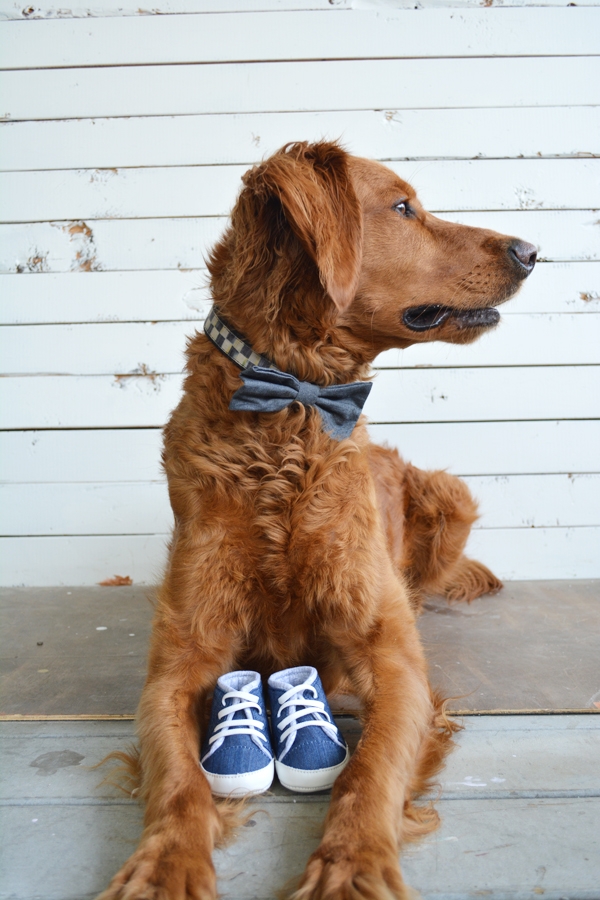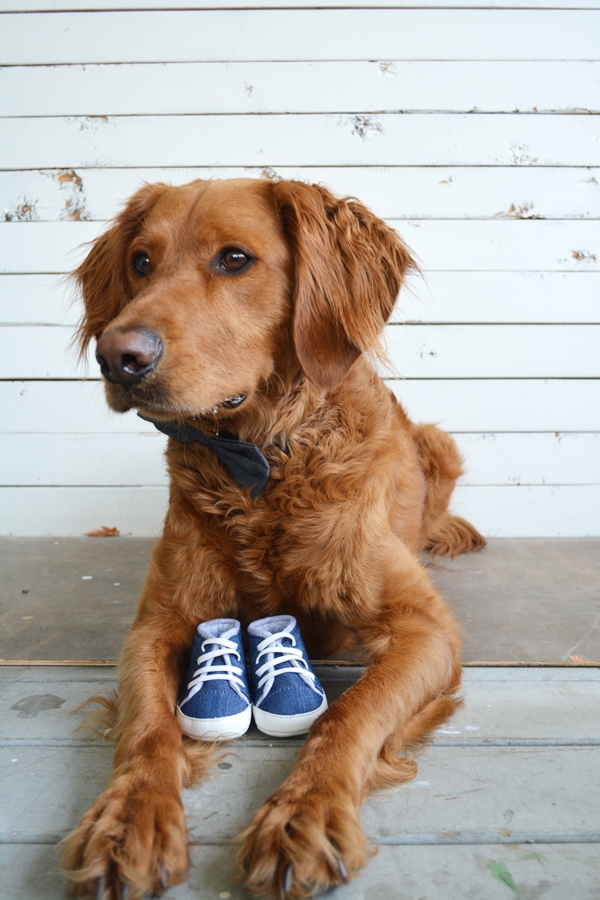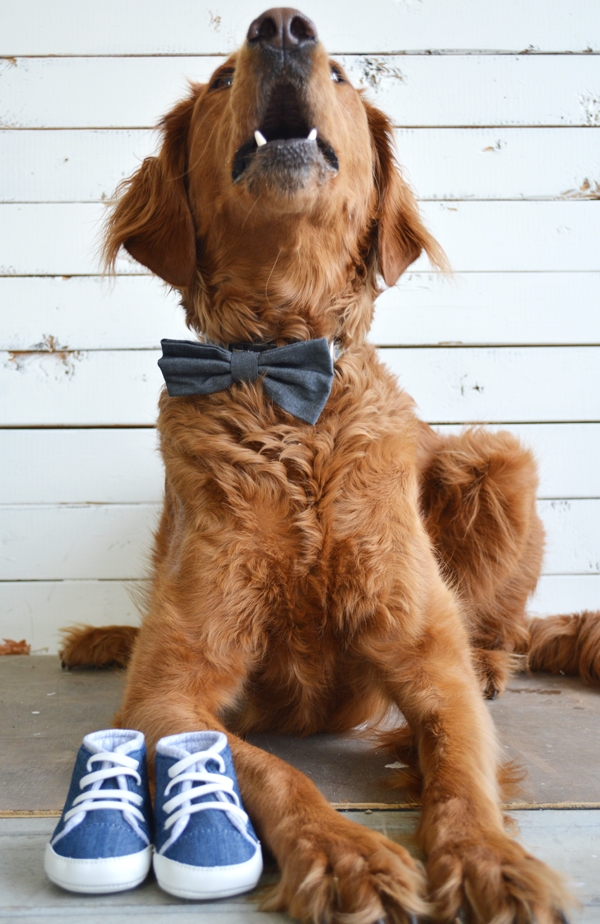 He's such a stinker. But a very handsome stinker 🙂
So got any tips for a new momma to be?! I'd love to hear them!