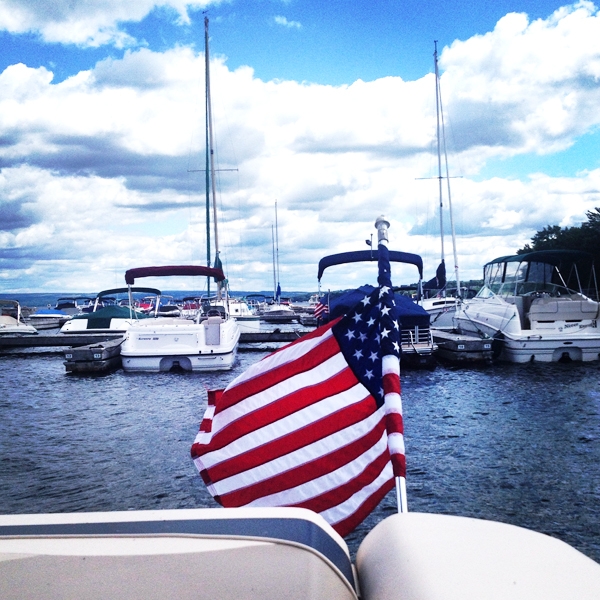 Oh hey there 4 day weekend. I don't know about you but I am so ready to celebrate America's birthday and have some fun over the next few days. Even though I'm freaking out a little because I don't have any posts planned for next week and we have a Monthly DIY Challenge on Wednesday. Womp womp. I'm going to do my best to not think about the blog and if an amazing idea comes to me, great. If not, I might have to take a pass this month. But I've got lots of great furniture makeovers coming your way soon!
We're heading to my parents in NY and this weekend is all about relaxing and finally enjoying some summertime weather out on the lake. I need some sun on this pasty skin of mine 😉
I hope you all have some fun for the fourth and get to watch some fireworks! Happy Birthday 'Merica.