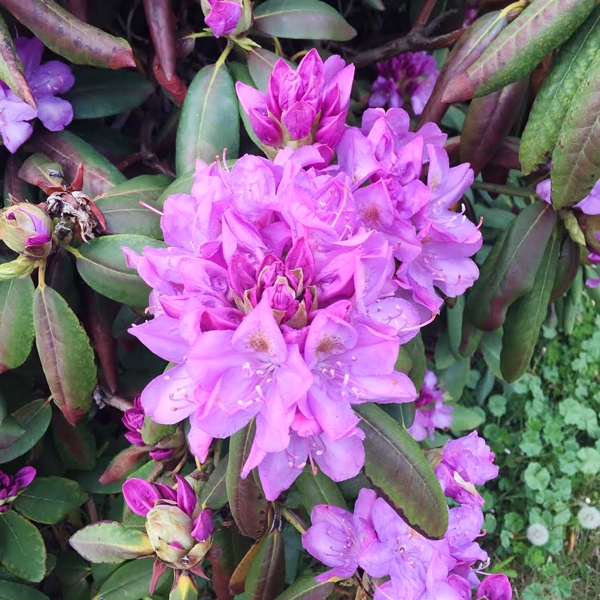 Did ya miss me? I know it's been a bit quiet over here this past week. I had all intentions of posting but life just got in the way. I was pretty bummed I missed out on Themed Furniture Makeover Day yesterday, because I HATE backing out of things. I started working on my piece for it, and things just kept going wrong. I really debated sharing it, even if it wasn't completely finished, but I would rather take the time to do it right, then rush through it and do a half-a job.
I know I'm allowed to take a little bloggy break but I felt so guilty not posting. I was just busy, then tired, then we bought a new car (what?!) and feeling unmotivated and not creative. I love this blog, and it deserves the best from me, and that's all I want to give it. If that means taking a little time to regroup then that's ok with me and I hope it's ok with you <3
I did want to share a couple exciting things that are going on though. First up, Americana DECOR is running this awesome contest and they're using MY Mint Buffet on all their marketing materials! How cool is that?!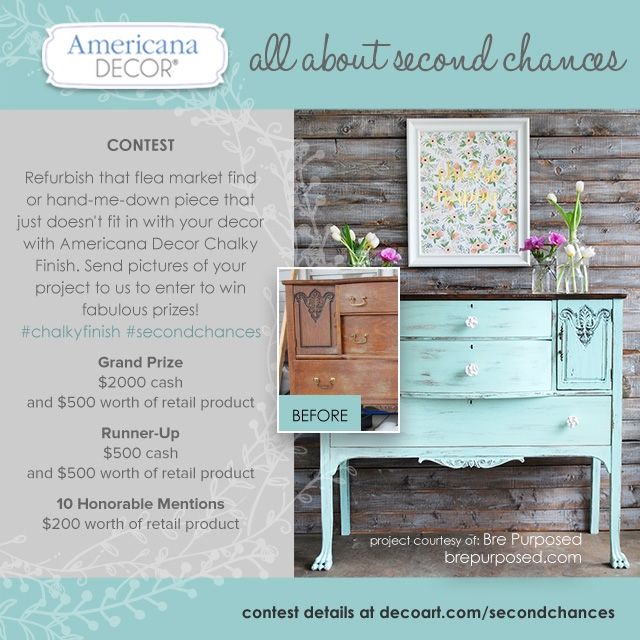 The contest runs through the end of August, so if you haven't tried this awesome paint yet, now's your chance!
Next up, I'm so excited to be teaming up with an awesome group of ladies to take part in an Instagram tag series. What's that you ask? Here's how it's gonna go down: the hashtag is #summerjunkin and each week we will give you a theme. Then you take a picture of something you found out thrifting around that fits that theme and use that hashtag. We'll pick a new winner each week and they will get featured on all 9 of our feeds!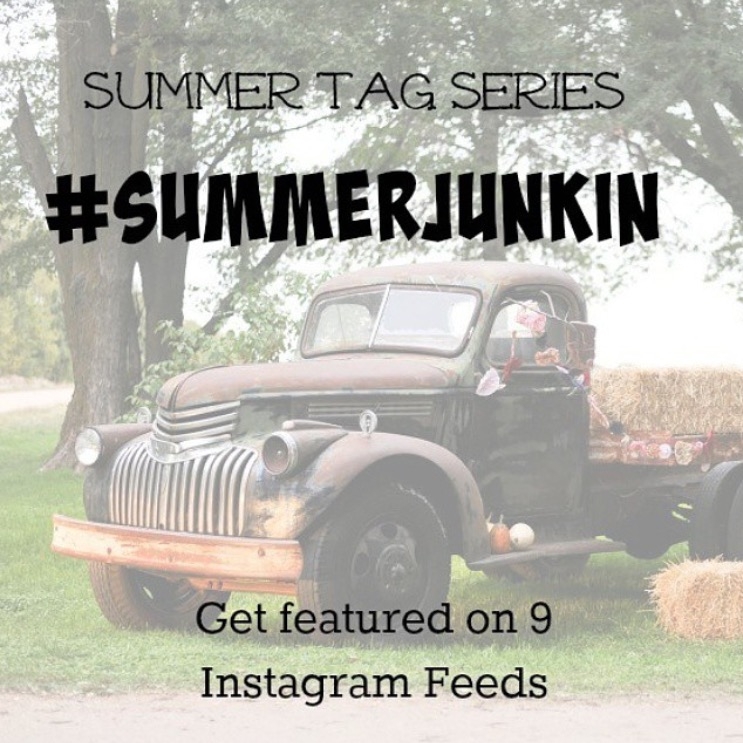 I've never done anything like this before, and Instagram is hands down my favorite social media outlet, so I'm excited to meet some new insta friends and see all your fab finds! Be sure to follow me HERE so you don't miss out 🙂
Well I know I'm excited for this long weekend. It couldn't have come at a better time. I'm heading home to my parents in NY and can't wait to spend time with family and friends and hopefully enjoy some nice weather!
Do you have any exciting plans? I'd love to hear them! I hope you have lots of fun whatever you're up to 🙂
XO