You know when you read a quote and it couldn't more accurately describe the way you're feeling and you want to hang it up on every wall in your house? Only me? Ok, well that happened to me the other day when I was looking for a quote to hang in the middle of my Lattice Craft Organizer I made for this month's DIY Challenge.
I googled "creative quotes" and this one was the first one that caught my eye. I mean really, fellow bloggers, could this be any more true? I know we've all been there before. We question a project we've made because we worry what other people will think. We think it's not "on trend" and it will get booed by all those online DIY haters that have nothing better to do with their time than write nasty comments on awesome blogs.
Now let me ask you this: how many times have you went through with that idea and posted it, and gotten amazing feedback? Probably every time. Creativity is NEVER wrong.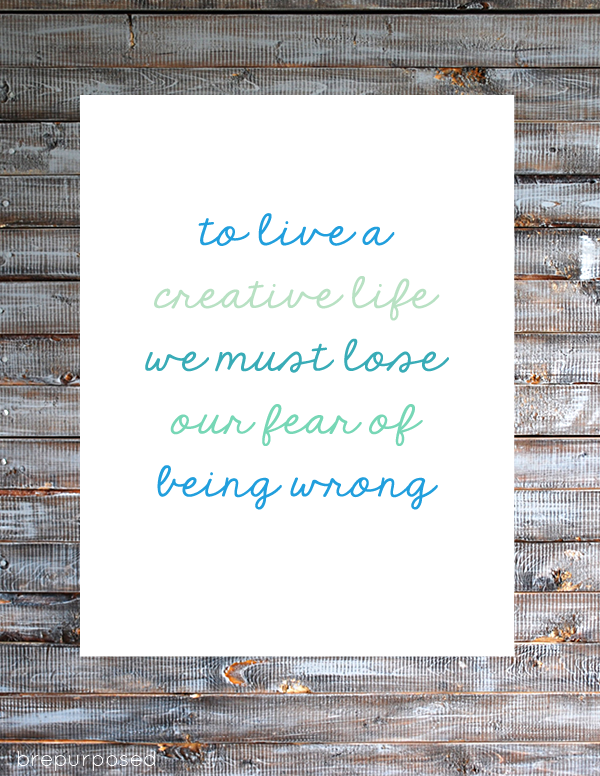 Now go print this out and hang it up in every room so you never forget it 😉
This weekend is garage sale weekend in our town and I'm SO excited to go hunting for some treasure 🙂 Wish me luck!
Have a fab weekend everyone!