Welcome back to another edition of What's on my Porch! I started this recently to keep you up to date on the most recent pieces I have, and what my plans are for them. And right now, our porch is getting pretty full. Which means I've got a lot of work to do!
First up is this awesome mid century corner table. I shared it on Facebook when I picked it up a couple weeks ago, and I just love how unique it is.
Price: $25
Most of the wood is in pretty great shape, and I'm loving the stripes on the top. I'm definitely going to keep a majority of the wood, and maybe add a little paint in somehow 😉 The legs are a bit wobbly, but other than that, it's in great shape!
Next is this General Electric Stereo Console. My brother found it in the attic of his house and was planning on keeping it but he ended up sending it my way.
Price: Free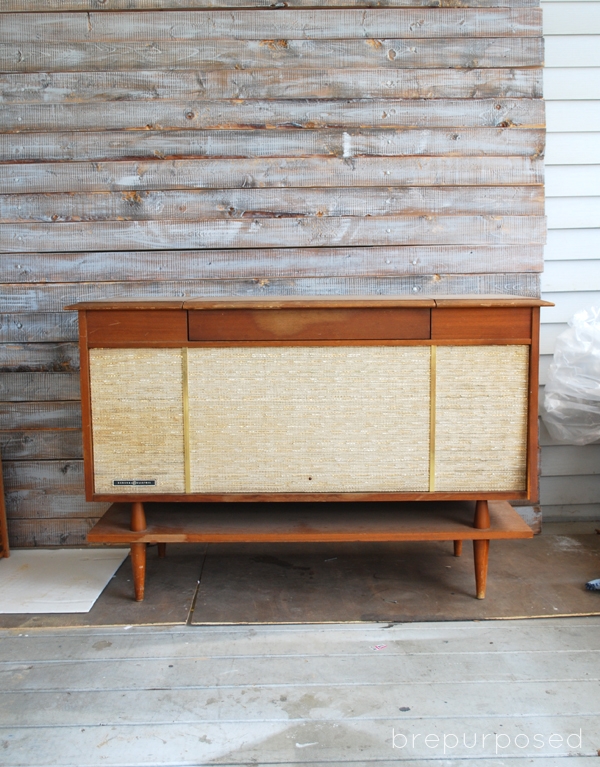 I did some research online and it's from the 60s/70s. For being so old, it's actually in great shape. The real questions remains though…does it still work?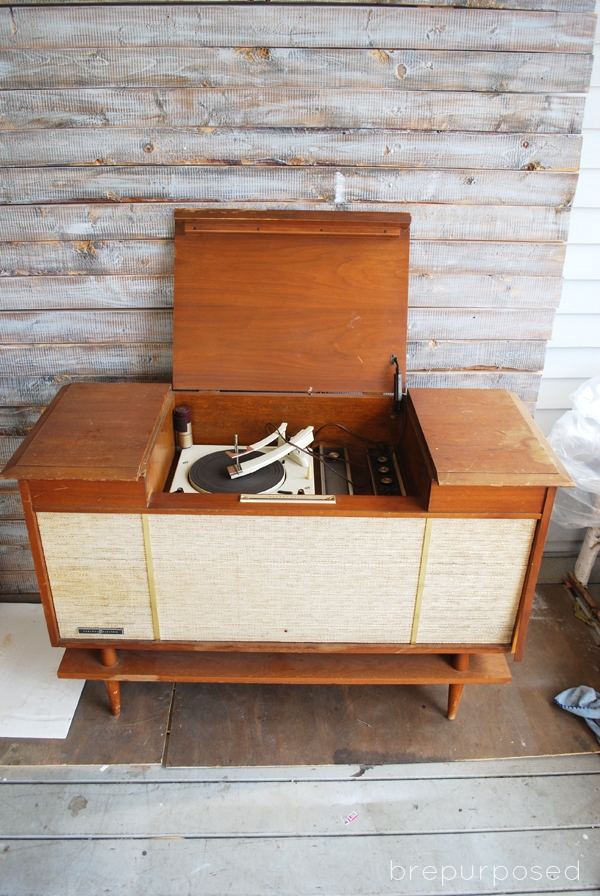 Guess we'll have to find out! This guy will probably just get a fresh coat of stain and maybe some gold accents?? What do you think?
Third is this cedar chest I scored at an estate sale the other weekend.
Price: $15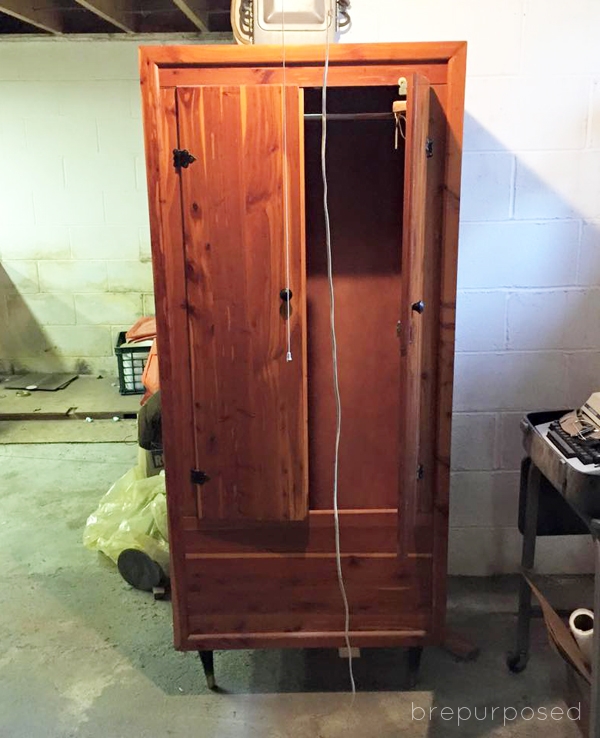 The wood is in beautiful condition and as much as I want to paint it, I might have to refrain. It definitely has it's problems, but for $15 I wasn't going to pass it up. The bottom board that the legs are screwed into is totally cracked and needs to be replaced. Maybe I'll re stain the outside and paint the inside??
You know I love my paint, but all three of these pieces just have such beautiful wood, I don't know if I can hide it!
Those are all my new pieces, but I also wanted to share with you my plans for the current piece I'm working on. I shared it in my last What's On My Porch post and I'm really excited about how it's coming along!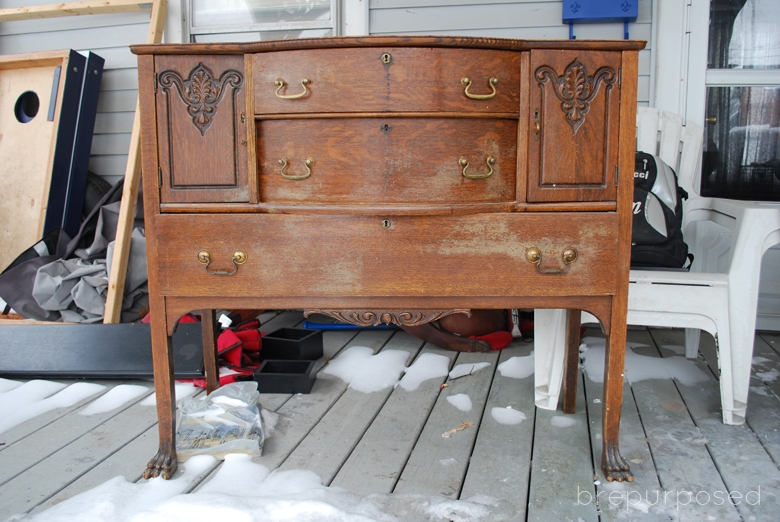 You can't see it here, but the top was in pretty rough shape. The veneer was all bubbly, so I started by sanding the whole thing down and applying some fresh stain.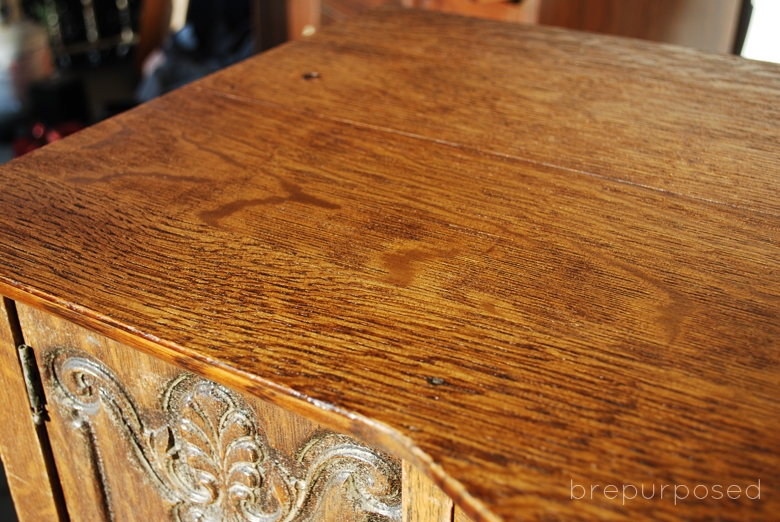 Much better! For the rest of the piece, I'm painting it in DecoArt's Refreshing, and I just bought this amazing paper from Rifle Paper Co. yesterday for the drawers. Eek! This paper makes me really happy 🙂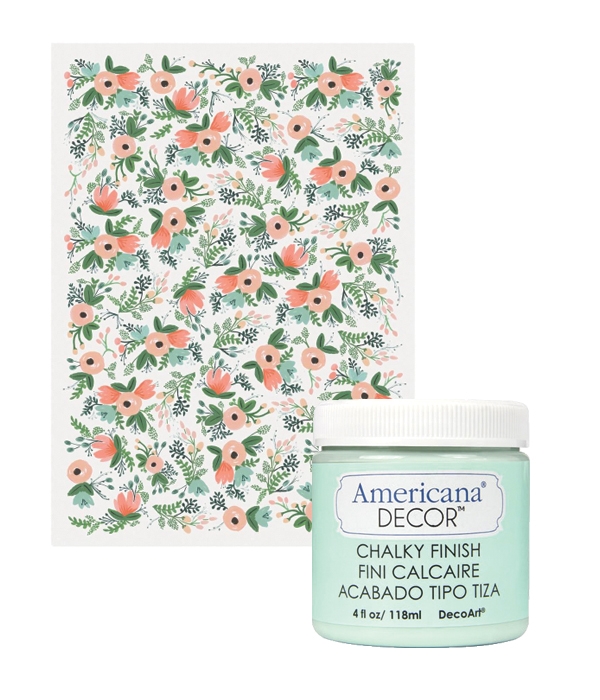 I have some knobs I think I'm going to use that I shared on instagram last night, but until I finish painting, I can't make a final decision.
I've got a lot of work to do! I'd love to hear your thoughts or suggestions for any of these pieces!
Hope you all have a fab day!