Oh heyy Friday! Who's excited for the weekend? I've got lots of projects to work on and my parents are coming to visit 🙂 Gonna be busy! The hubs finally has some home games (he's a college baseball coach if you're new around here) and the weather is going to be beautiful. Perfect for some baseball watching!
I'm loving the colors of today's freebie and of course the quote too. A simple reminder to stand out and be different.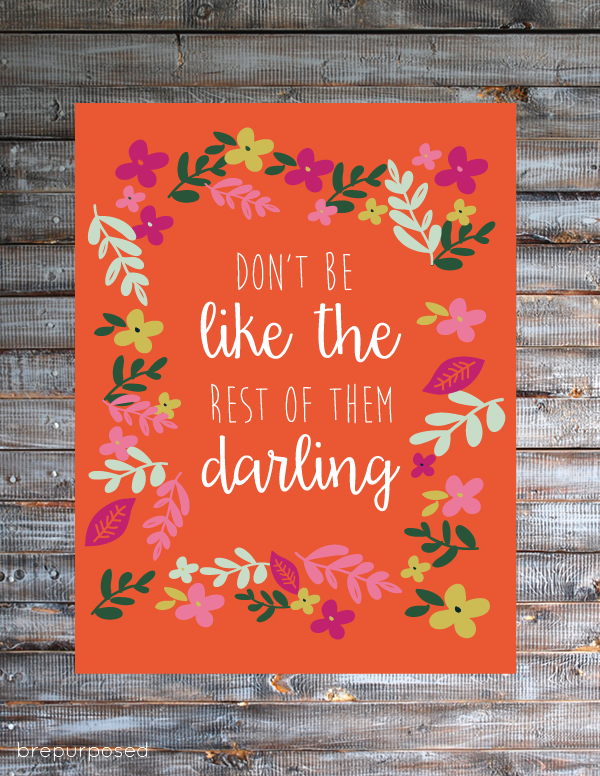 Print it out HERE.
Enjoy your weekend friends!