Happy Friday friends!! I'm SO excited it's the weekend because tomorrow I get to hang out with Chip and Jo Jo from Fixer Upper. Ok, by hang out I mean go see them speak at the Cleveland Home + Remodeling Expo and stalk wait in line for their meet and greet and force them to my BFFs. Hopefully I don't scare them away. But in all seriousness. I'm determined to at least get a picture with them and maybe give them a hug? Too much?
I keep having these day dreams of us hitting it off and laughing at each other's jokes. And I actually did have a real dream that I was hanging out at their house and we were buds. Clearly it's all I can think about.
ANYWHO. Today's freebie. I was playing around with my watercolor brushes in Photoshop again and came up with this cute little heart. Totally looks like it was painted right? I can't wait to print this one out <3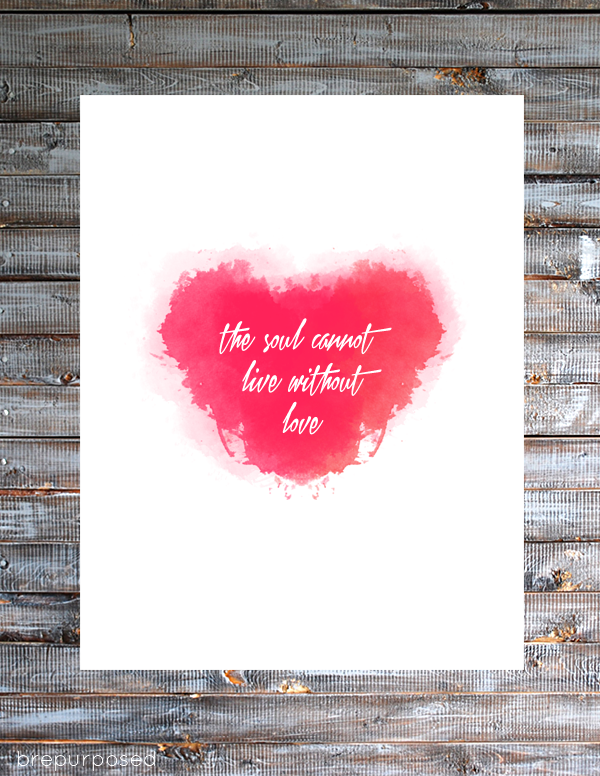 Print it out HERE!
Oh and I wanted to share this commercial with you. It puts the biggest smile on my face every time I see it 🙂
[wpdevart_youtube]vnVuqfXohxc[/wpdevart_youtube]
Keep a look out on my Instagram and Facebook this weekend for pics of me taking selfies with Chip and Jo 😉
Hope you're up to less stalkerish shenanigans than me!