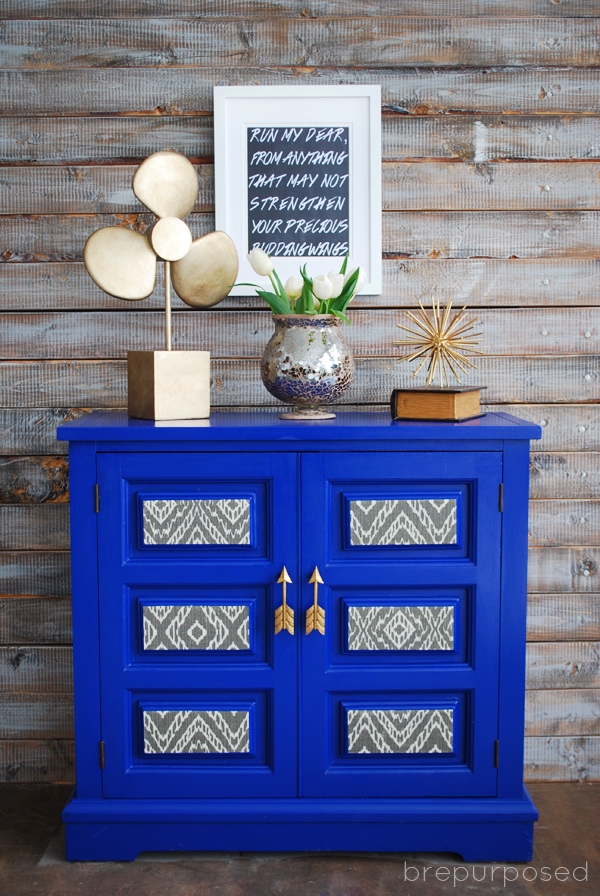 Hi friends! Remember this guy? You may recall that I was entering him into General Finishes' Annual Design Contest and I'm here to shamelessly ask you for votes 😉
Voting opened yesterday and remains open until March 25th. You can only vote once, but can do so from different IP addresses; so grab your tablets, phones, laptops, home and work computers and show this guy some love!
I got amazing feedback on this makeover and hope that you'll continue the support and cast your vote for him!
I mean do you think it's just a coincidence that a first place ribbon is BLUE? I think not! This was one of my absolute favorite pieces I've ever done and I would love nothing more than to see it get recognized in such an amazing contest. There are over 400 entries (holy smokes!) and there is some incredible competition out there.
I'd love for you to take some time out of your busy schedules and vote for me. All it takes is one click!
I really appreciate each one of you who read this blog. Your support keeps me going and pushes me to create pieces like this that I'm proud of and couldn't even imagine creating one year ago. Your comments and love continue to put a smile on my face and for that I thank you.
If you want to read the original post about this makeover, check it out here.
Now get your buns over to the voting page! 😉
THANK YOU! And as always, have a fab day!