You're probably wondering what the heck this post is about huh? Well, if you've followed me for a while, you might have an idea. But if you're new around here, we rent a small apartment and our porch is my work space. That is, when it's not -5 degrees outside. But even in the cold temps, the porch is where I keep most of my pieces I pick up until they're ready to come inside and get some lovin'. So I thought it would be fun to share with you what's currently on my porch! Besides lots of snow 😉
Frist up are my most recent finds that I picked up this past weekend.
This awesome little mid century filing cabinet I got from my local Habitat ReStore and I'm in LOVE.  I saw it as soon as I walked in and knew I had to have it. I just stood next to it for a while guarding it until someone finally came over and helped me move it 🙂 No idea what I'm going to do with it yet!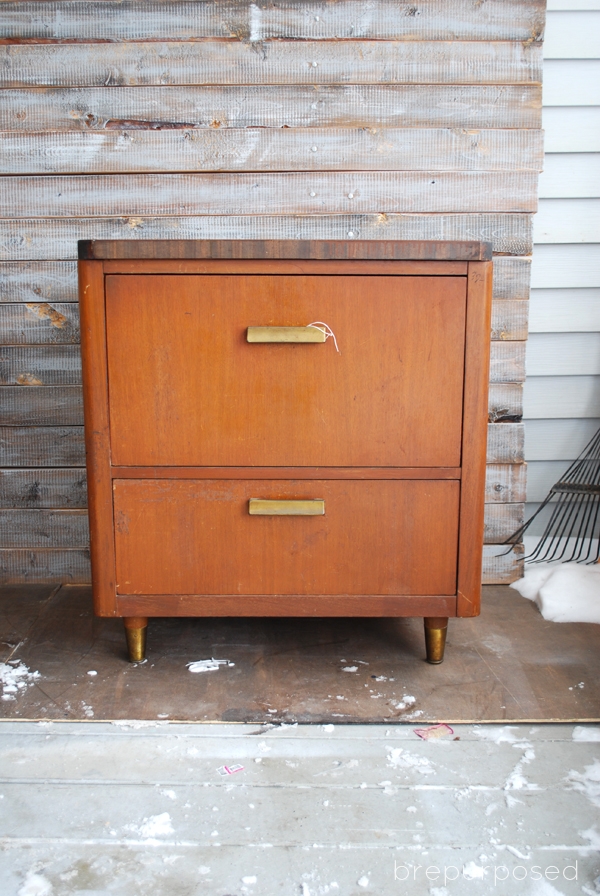 This guy was in the window of one of my go-to spots and I was immediately drawn to the hardware. I know I won't be changing that.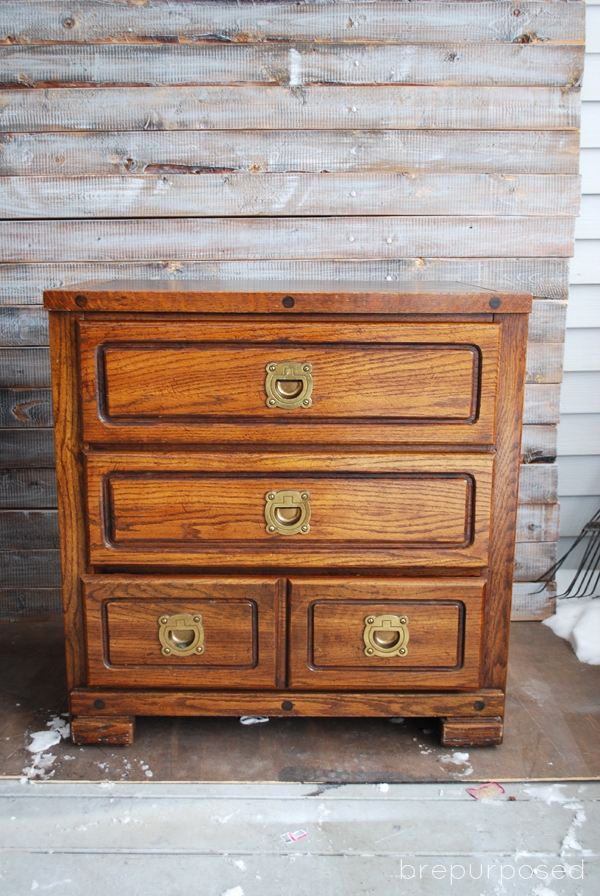 I got this little table from the same place and love all the beautiful curved lines. I recently picked up some Annie Sloan® Scandinavian Pink and am thinking this could be the piece I try it on. Thoughts? Anyone use that color yet?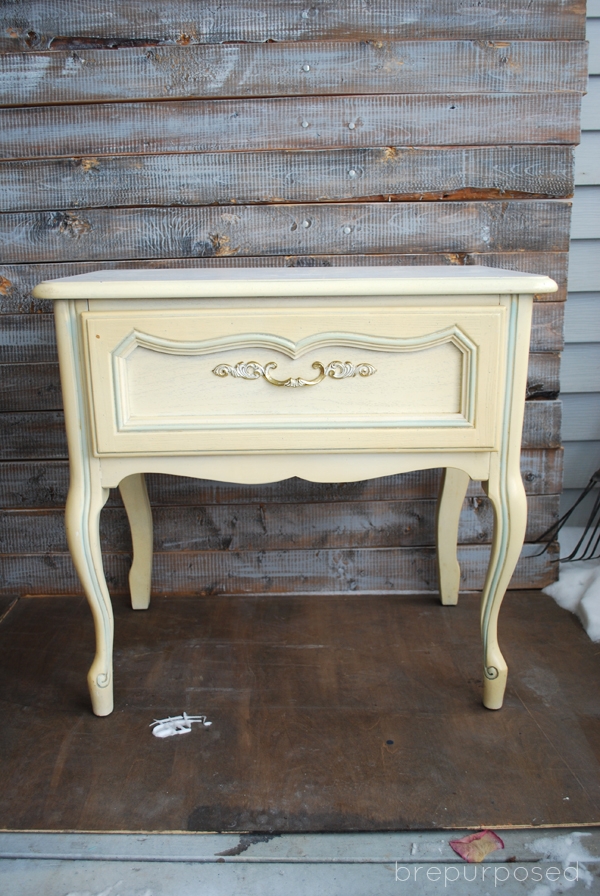 Next up is a chair that my friend gave me. She had mentioned it to me a while ago and asked if I was interested in redoing it for her. Now she's having a baby and just wanted to get rid of it to make more room for their little guy so to my porch it came 🙂 I really wanna use it to learn how to upholster. I've never done a chair like this so it will be a fun challenge!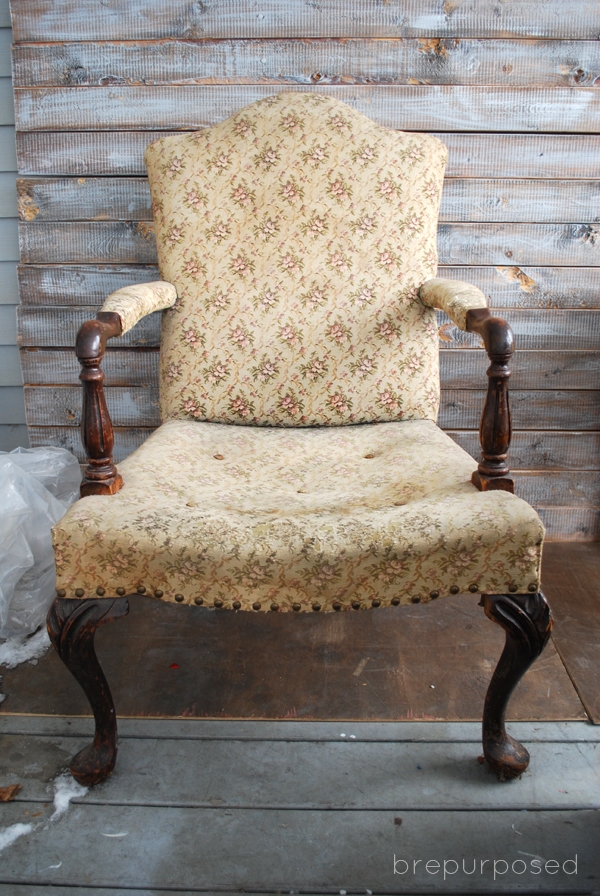 This sewing table I got from a garage sale at a local church last summer and it's been sitting in our friend's garage ever since. I finally brought it home and it's even better than I remember it. I think I'll probably turn it into a cute little desk 🙂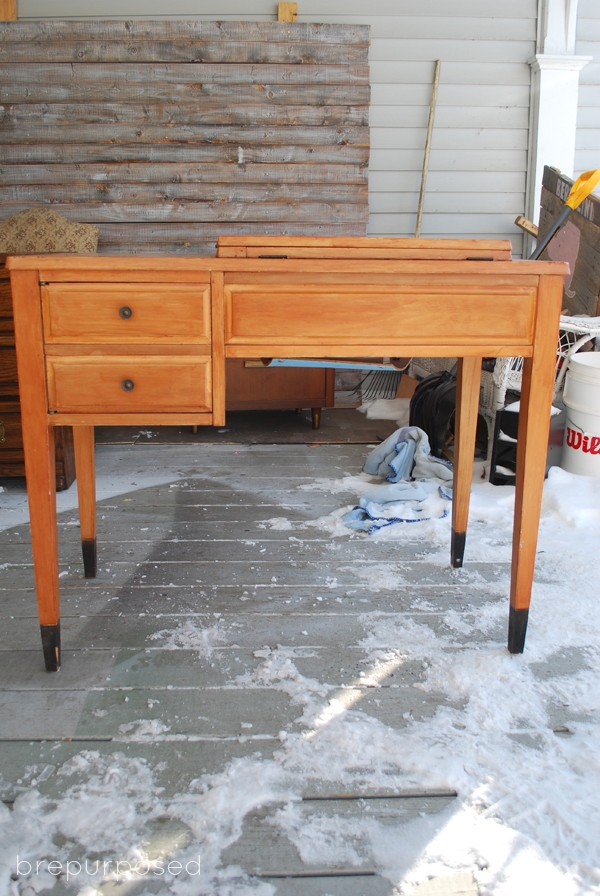 This beauty a friend's mom told me about and I'm so glad she did. It needs a little work to get all the drawers in working order but I'm super excited about it. I'm also thinking the Scandinavian Pink would be pretty on this one.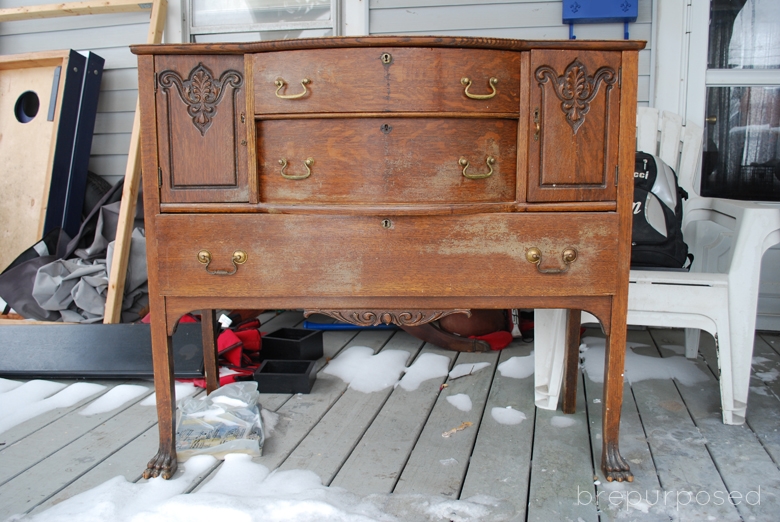 And lastly, this guy I got off Craigslist last year. He's Papa of the porch. Only because he's been here the longest 😉 A friend recently expressed interest, so I'll be doing a custom job on him. We haven't talked details yet so I'm not sure what she's looking for but I'm excited to get started!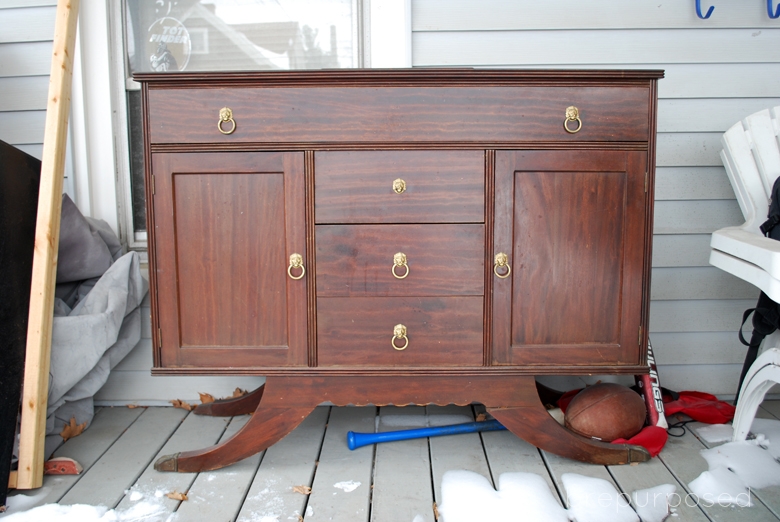 And that's what's on my porch! Guess it's time to start painting, huh? Have any ideas or thoughts on what I should do to any of these pieces? I'd love to hear what you think!
Hopefully the next time I share what's on my porch, snow will not be one of them 😉
Have a great day everyone!