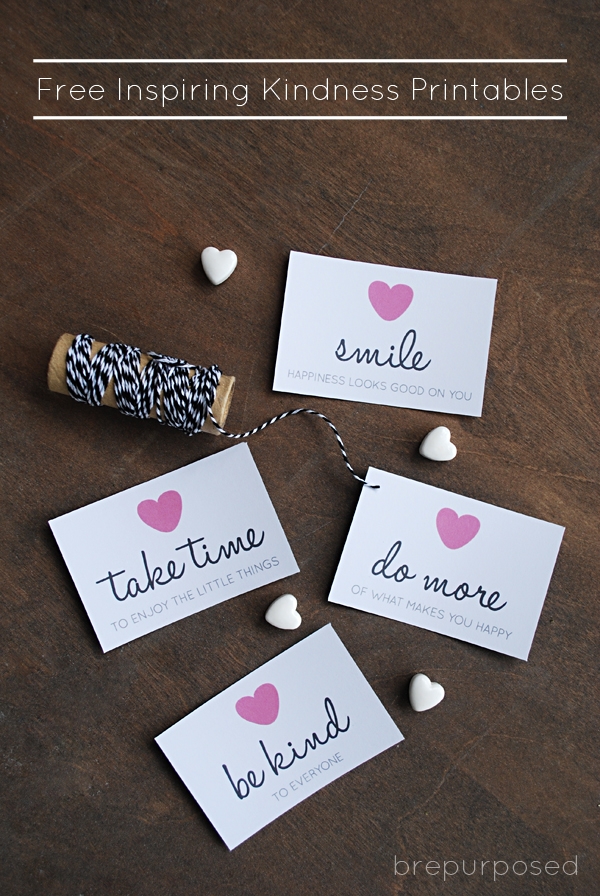 With Valentine's Day coming up, I was thinking about how not everyone will be spending the weekend with that special someone. But we all deserve to feel loved and receive a little gift.
So I was inspired to create these "kindness cards" and I want to challenge you. Print them out and carry them with you. Toss them in your purse or your coat pocket and hand them to people while you're out and about. Leave them on a store shelf, or on someone's car. Whatever you want to do, spread the love.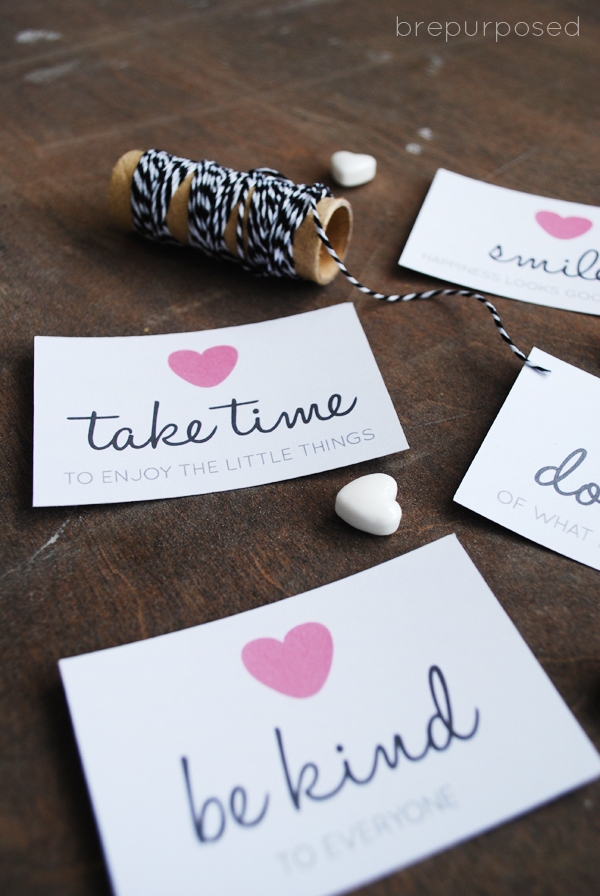 I hope that these little reminders will put a smile on someone's face and encourage them to pass on the kindness. It is free after all 🙂
Print them out here.
If you want to share a photo of the cards in action I would love to see it! Use #bekindandpassiton
[ While I was trying to figure out a good hashtag to use, I discovered there is a website called kindnesscards.org where you can order cards that inspire random acts of kindness. Clearly I'm not the only one with this idea! It's a pretty cool site so check it out if you get a chance. ]
Have a fabulous weekend everyone!