It's that time again! I've got another freebie for you and you might recognize this one from earlier in the week. I needed some art for above my Mint & Gold Dresser that I posted about on Wednesday. If you missed it, make sure you check out the full post over at View From the Fridge!
I get most of my inspiration for these from Pinterest and this one was no different. I love this quote and think it might become my personal mantra for my blog. It speaks for itself and I think it's something extremely important to remember especially in the creative world. The most simplistic things can be the most powerful. I mean just think about logos like Apple and Nike.
Now this particular quote comes from Mad Men and I hate to say it's a show I've never seen. I've seen a couple episodes here and there but I really need to sit down and start watching it! Right after I finish Breaking Bad of course 🙂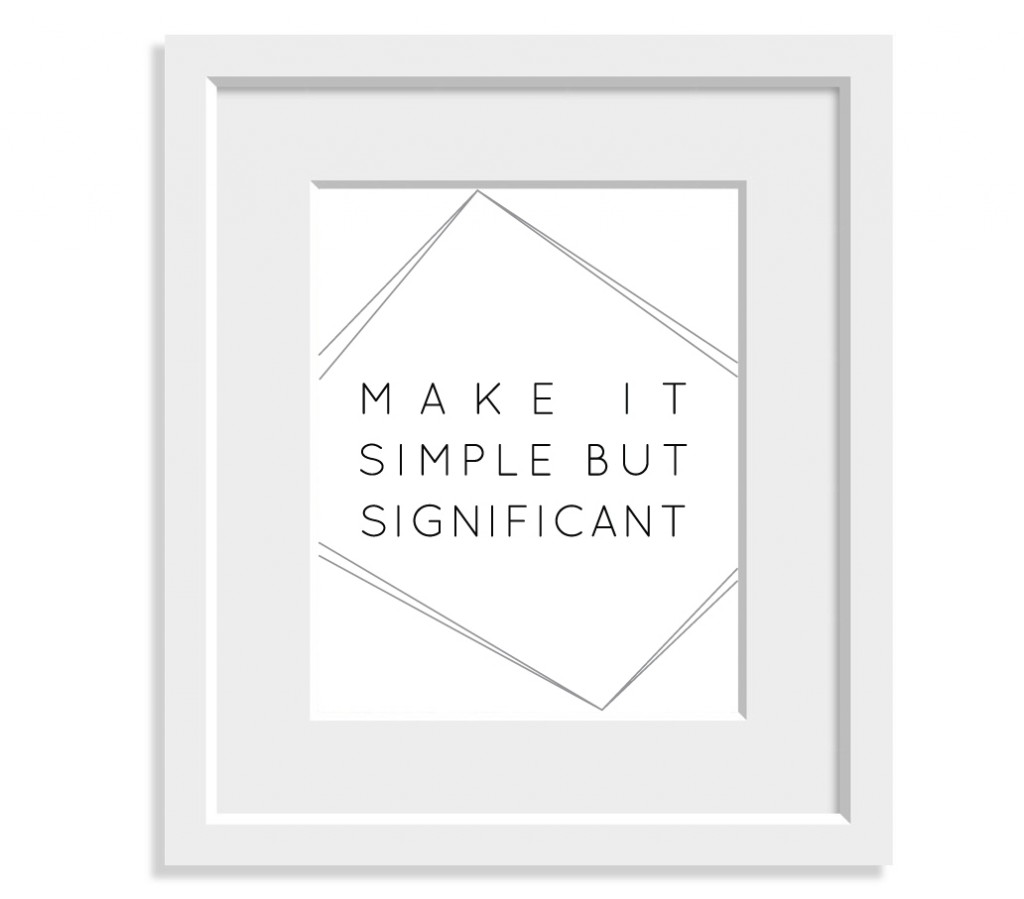 Print out the 8.5 x11 here. Hope you enjoy!
What shows are you guys into? Any Mad Men fans out there??
Have a fabulous weekend!