Morning friends! First of all thank you so much for all the support and kind words about my new look! I'm so happy you guys love it as much as me! Today I'm super excited to share with you a board that I curated for Hometalk! I was so excited when I was contacted by them to do this and have loved exploring their website so much. It's such a great resource and if you have never heard of them, here's a little breakdown of what they're all about:
"Hometalk is the home & garden knowledge hub – the largest online community of homeowners, renters and home improvement pros who enjoy sharing ideas and advice about home and gardening. Hometalk.com exists for one simple reason: to make home improvement and gardening better and easier for you."
It's similar to Pinterest in that you can "clip" images to a board. The board I put together is a collection of awesome little trendy tables and it will be featured in their newsletter sometime this week! Click on the image below to go check out this round-up of awesome projects!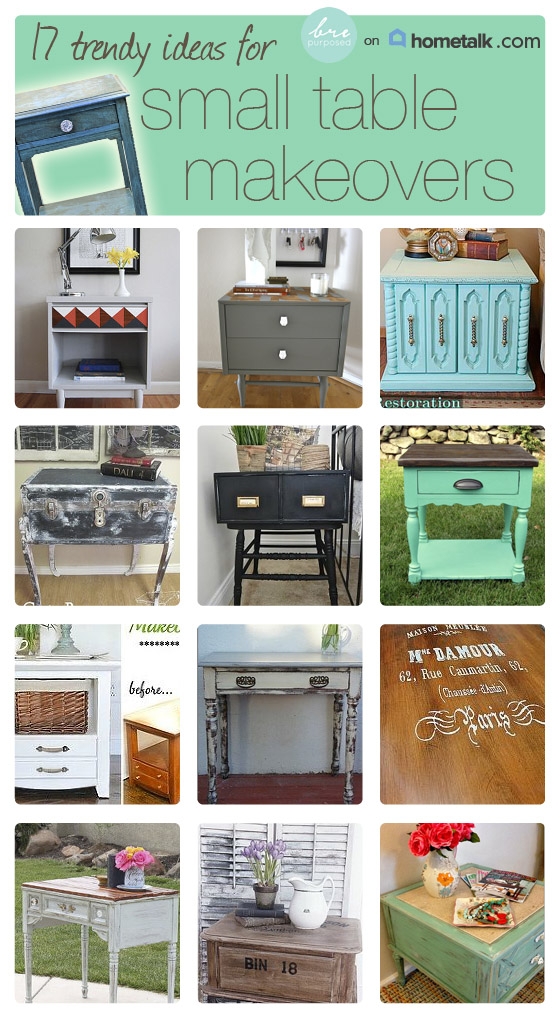 Hope you all have a fabulous day!